CONTACT US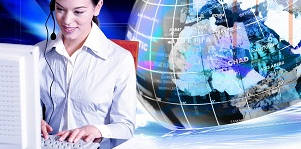 JI FEI HOLDING LIMITED
Contact person:Jennifer.Ben
Mobile:0086-13968786644
Email: info@vibrationmotor.net
Skype:jfservice
Xiao Mi Mobile Motor
xiao mi motor
Xiao Mi Motor
When we refer to phone motor,we always think of IPhone motor.
Yes,Iphone motor is the first standard for phone motor.
And we can check from iphone that,there is main 5 types mini vibration motor for phone.
Mobile phone motor type:
1. Cylindrical (coreless type) vibration motor;
2. Coin vibration motor;
Mobile phone motor type and application:
1. Wire type: There are two types of manual welding and connector socket;
The material cost is low, and the manufacturer needs to increase the manual welding assembly operation process with high labor costs;
2. Spring contact type; Need special structural design cooperation, poor replaceability;
3. SMT type: divided into two types: planar patch type and sink type patch type; early motor designers can not minimize the motor thickness to meet the ultra-thin requirements of the mobile phone, then develop the metope type board, saving the PCB's Thickness space. Due to the need for over-high temperature reflow soldering, SMD motors have a high demand for related materials. The corresponding quality is the best among all types of motors and is also an item favored by international brand mobile phones.
5.BLDC motor.This is the newest type for smart phone.Motor driven by Hall IC in a non-contact manner.Vibration and efficiency, high reliability
Flat motor size specifications are as follows: (diameter + thickness, such as 08 indicates a diameter of 8MM, 27 indicates a thickness of 2.7MM)
0827, 0830, 0834 1020, 1027, 1030, 1034 1227, 1234
Cylindrical motor size specifications are as follows: (length * width * height)
11*4.5*3.4mm ; 11*4.3*4.5mm ; 12*4.5*4.5mm ; 13*4.4*4.5mm
And more info,pls email: info@vibrationmotor.net and our engineer will offer more detail.
With love
www.vibrationmotor.net